The year 2019 will mark the centenary of Geoffrey Bawa's birth and the Lunuganga Trust celebrates this eminent architect's legacy through a program of events scheduled from July 2019 to July 2020. The program will include exciting projects by Amitav Ghosh, Chandragupta Thenuwara, Dayanita Singh, Dominic Sansoni, Lee Mingwei, Kengo Kuma, Sarah Sze and many others.

The Centennial is an important marker for the

Geoffrey Bawa and Lununganga Trusts

, to reflect upon its significant achievements over the last 25 years and an occasion to promote the two Trusts' mission. The centenary programme is designed around both broadening and deepening the Trust's engagement with Geoffrey Bawa's legacy.


The programme will inspire and initiate work that spans geographic, generational and medium-specific divides, using the ideal contextual background of Geoffrey Bawa's life and work.

Decorative Arts in the Geoffrey Bawa Collection
The first in a series of exhibitions and publications to introduce some of the extraordinary holdings in the Geoffrey Bawa Collection, this installation of decorative objects, will be on view in situ at Lunuganga. These fascinating objects provide a first glimpse of both the social and private uses of these beautiful things collected over a lifetime by an aesthete with unfettered eclectic tastes, thus building another cipher through which to view the legacy of Bawa.

In conjunction with this event,
Ayesha Rahman
of
Lanka Decorative Arts
will deliver a gallery talk on the Burgomeister Chair. Many fine examples of this chair lie within the Bawa Collection and attendees will closely observe these examples while exploring their history.
DECORATIVE ARTS IN THE
GEOFFREY BAWA COLLECTION
Virtual Exhibition
---
14 – 21 July 2019
Time: 10 a.m. – 4 p.m.
Venue: Lunuganga
Entrance will be Rs. 1500/- per head; access includes the gardens and select spaces in the main bungalow. Students with valid ID enter free.
---
Gallery talk on Burgomeister Chairs:
14 July at 3 p.m.
---
Curator led-tours:
Will take place on the 14th, 16
th
, 20
th
and 21
st
, led by Lunuganga Trust curator Shayari de Silva.
A special tour of Lunuganga and the exhibition by Channa Daswatte on the 14
th
at 11 am and on the 21
st
at 3 pm.
---
How to get to Lunuganga
---
Join our
Facebook Event
Virtual Exhibition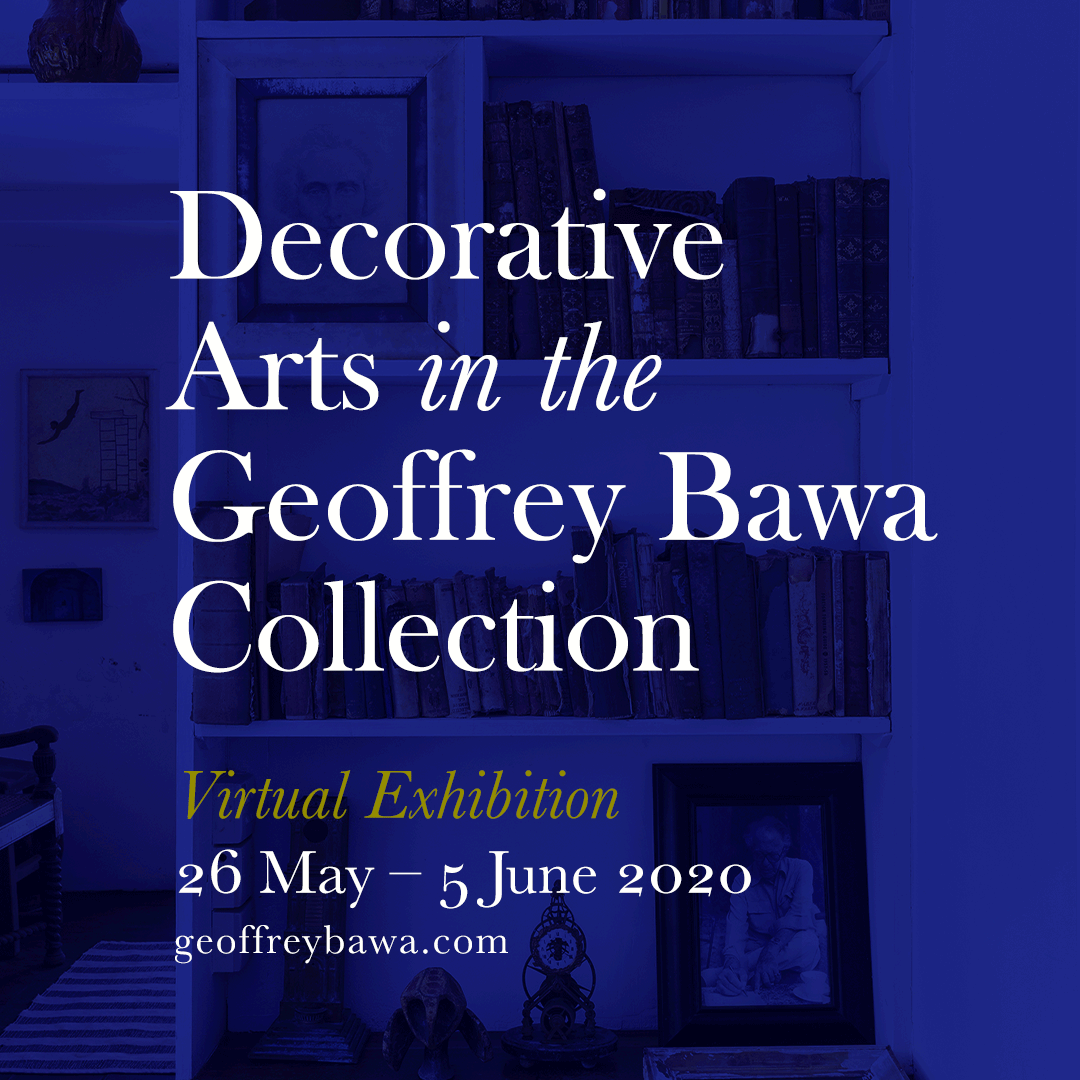 Bawa's Bedroom
Mama's Table

Toys & Miniatures
Chairs, Lights & Textiles
16th Annual Geoffrey Bawa
Memorial Lecture

V&A Dundee Museum, UK, 2018 © Hufton Crow

This year's memorial lecture, falling on the 100th birth anniversary of the late Geoffrey Bawa, will be delivered by renowned Japanese Architect Kengo Kuma.
Kengo Kuma was born in 1954. Before establishing Kengo Kuma & Associates in 1990, he received his Master's Degree in Architecture from the University of Tokyo, where he is currently a Professor of Architecture. Having been inspired by Kenzo Tange's Yoyogi National Gymnasium, built for the 1964 Tokyo Olympics, Kengo Kuma decided to pursue architecture at a young age, and later entered the Architecture program at the University of Tokyo, where he studied under Hiroshi Hara and Yoshichika Uchida. During his Graduate studies, he made a research trip across the Sahara, exploring various villages and settlements, observing a unique power and beauty. After his time as a Visiting Scholar at Columbia University in New York, he established his office in Tokyo. Since then, Kengo Kuma & Associates has designed architectural works in over twenty countries and received prestigious awards, including the Architectural Institute of Japan Award, the Spirit of Nature Wood Architecture Award (Finland), and the International Stone Architecture Award (Italy), among others. Kengo Kuma & Associates aims to design architecture which naturally merges with its cultural and environmental surroundings, proposing gentle, human scaled buildings. The office is constantly in search of new materials to replace concrete and steel, and seeks a new approach for architecture in a post-industrial society.
Unseen Bawa Exhibition
by Sebastian Posingis
This exhibition of photography by Sebastian Posingis will present a selection of the lesser known works by Geoffrey Bawa.

Posingis is the author of perhaps the most extensive collection of photographs recording Bawa's work. These photographs, taken over a course of 5 years reveal Posingis' extraordinary sensitivity to the poetry in Bawa's buildings. Installed at the Paradise Road Gallery Café, formerly Geoffrey Bawa's office, the work resonates with the rhythms, patinas and proportions that characterize much of Bawa's architecture, and which are exemplified in the Gallery.
UNSEEN BAWA:
Virtual Exhibition.
Photographs by Sebastian Posingis
16–28 June 2020
---
24–31 July 2019
Time: 10 a.m. - 7 p.m
Venue: Paradise Road, The Gallery Café
Photographs by Sebastian Posingis
---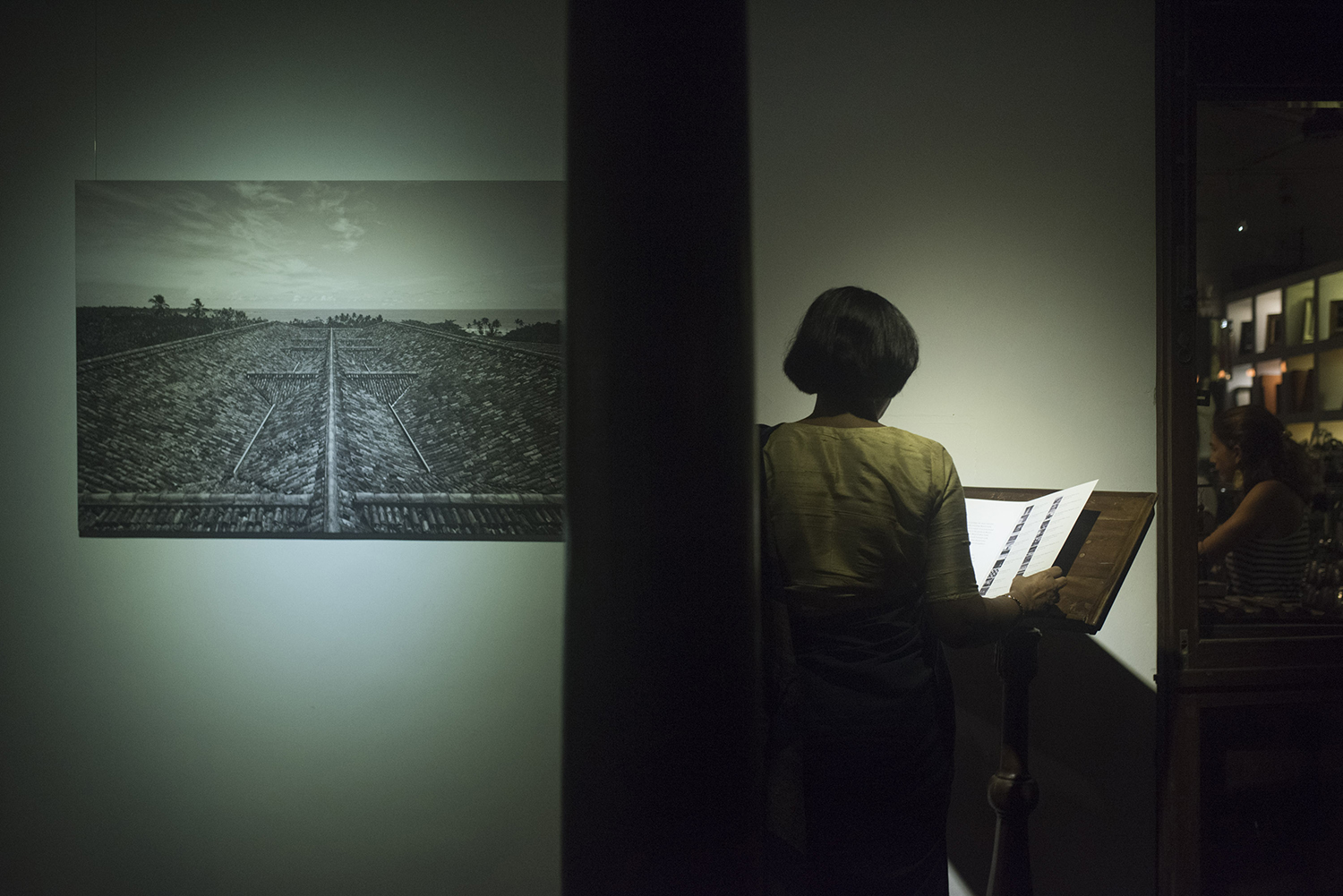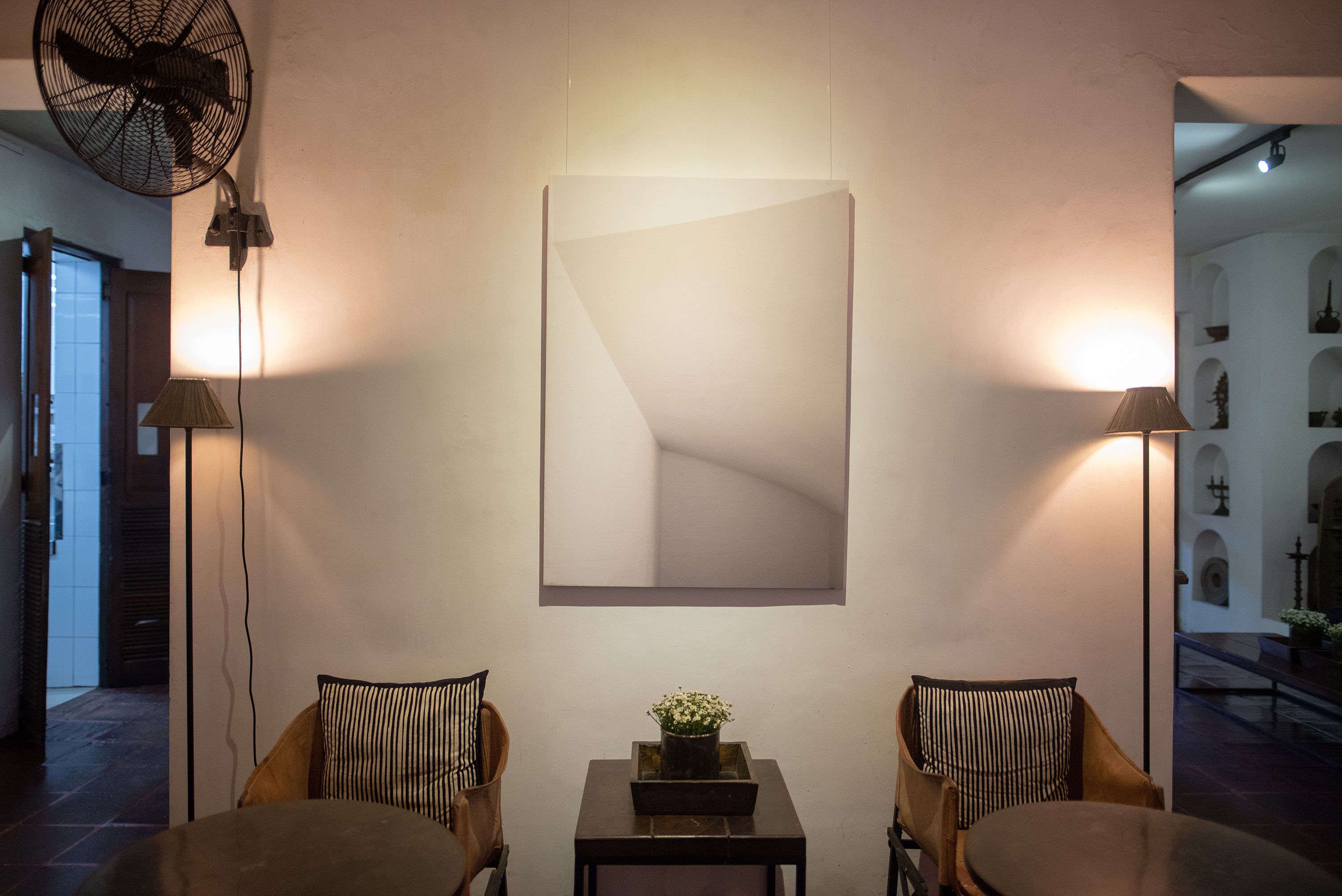 The Gift:
Artist-panel Discussion
Launch of Installation Series at Lunuganga and Artist-panel moderated by Suhanya Raffel, Executive Director of M+ Hong Kong and Trustee, Lunuganga Trust and Geoffrey Bawa Trust.