Geoffrey Bawa: It is Essential to be There
House in Mirissa: Site Plan, drawing by Waruna Gomis, 1997

Geoffrey Bawa's distinctive career as an architect began with the purchase of an abandoned rubber and cinnamon estate, which he would transform into the garden that is now Lunuganga, in 1948 – in the wake of the country's newly gained independence from the British Empire. From this very first endeavour the practice is marked by architecture that seeks to understand the notion of place.

In seeking to understand Bawa's work through the lens of the Archives, comprised primarily of architectural drawings, a portrait of the practice comes into focus. The drawings are unusually descriptive of place, beyond its location on a map, and place is explored in the many layers of culture, history and environment that characterize a site.

Although Bawa's work has been exhibited in multiple venues in the UK, USA, Australia, India, Brazil, Singapore and Germany, this is the first exhibition on Bawa's work to be shown in Sri Lanka.


The exhibition will be accompanied by a catalogue publication including essays by Geoffrey Bawa, Sean Anderson, Shirley Surya, Tariq Jazeel, Jyoti Dhar, Meghal Perera, Shayari de Silva and a foreward by Channa Daswatte.

Dates:
1 February – 2 April, 2022
Venue:

Park Street Mews, Colombo 02, Sri Lanka
Times:

11 a.m.–7 p.m. daily
Admission free
Primary Partner:
---
Local Partner:
---
Local partner:
---
Local partner:
---
Venue Partner:
---
Conversations Drawing from the Geoffrey Bawa Archives
June–July 2021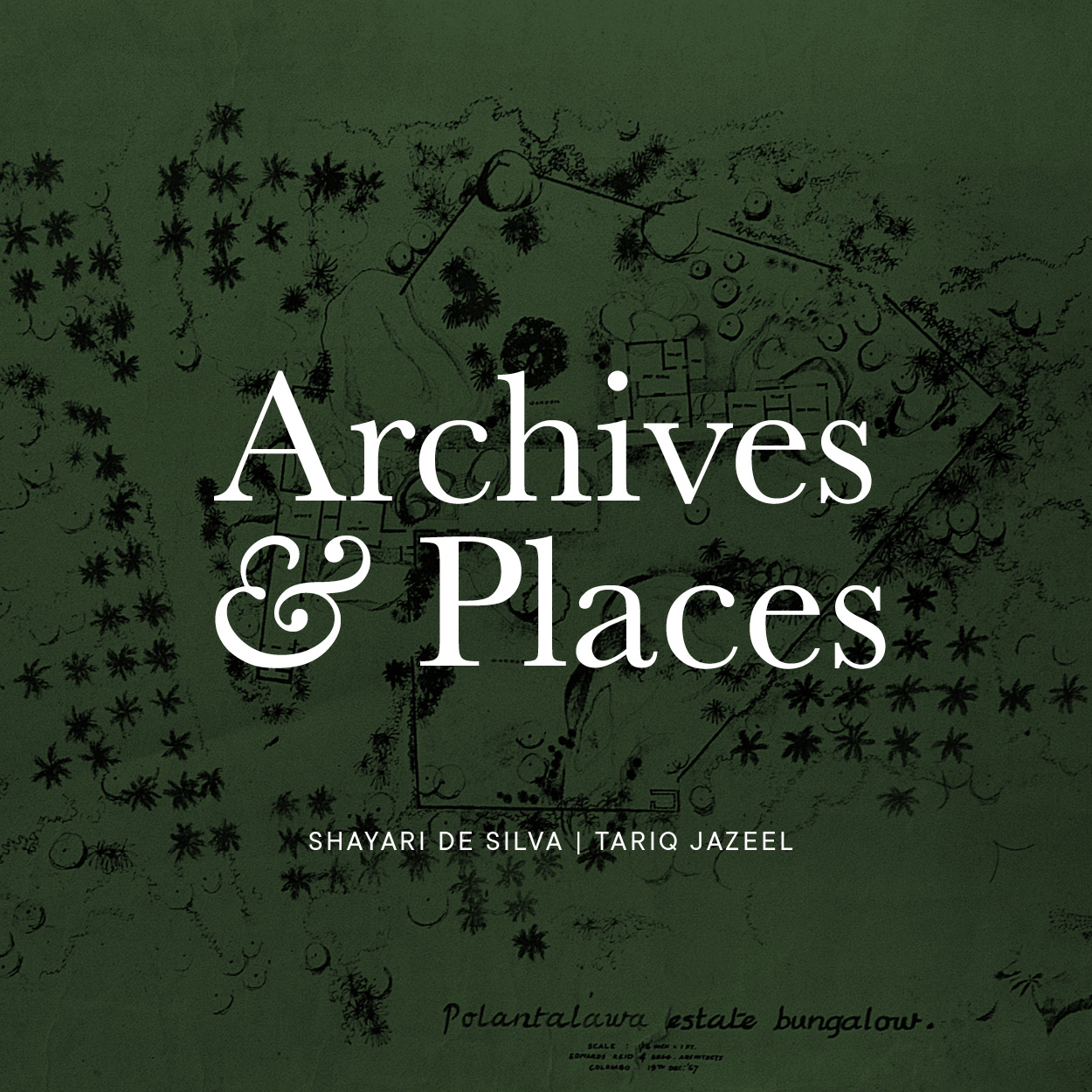 An overview of the Bawa Archives and the role of such repositories in studying Modern Architectural history by Shayari de Silva and Tariq Jazeel.
︎
Shirley Surya and Meghal Perera use the archives to take a look at the Batujimbar Development in Bali and the Galle Face Green specifically, joined by Channa Daswatte who will share first-hand anecdotes to discuss the role of the drawings in Bawa's practice.
︎
Exploring the creation of a sense of place in Bawa's work, Jyoti Dhar looks at ways of drawing Lunuganga particularly, and Sean Anderson examines relationships with Modern Architecture.
︎